Essays, Jazz, Musings
Published writer, jazz musician, investor and bon vivant, David combines a broad education in the classics, and experience in business and the arts to bring you in-depth essays that focus on political economy.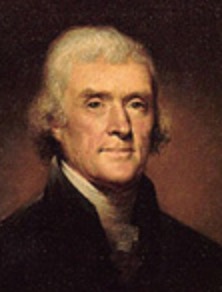 "In questions of power let no more be heard of confidence in man, but bind him down from mischief by the claims of the Constitution."
– Thomas Jefferson – "Kentucky Resolutions," November, 1798

Enter the mind of San Francisco native, David Parker.​
With his hand on the rudder of reason, countering waves of opposition, David Parker says, "If you're looking behind you you're not looking where you're going."
Boasting a master's degree in music and a master's degree in economics, David's central theme is the idea of a free society, the notion that political, social and economic freedoms are inherently interconnected.
(If you're confused, close this browser window now.)

"A San Francisco Conservative: David Parker Essays"
(2022) – Author "David Parker Essays"
Wisdom from a Brilliant Member of a 'Rare and Endangered Species' – a "San Francisco Conservative!"

"Moderates and Progressives, both, will benefit by reading A San Francisco Conservative, an influential explanation of classical conservativism an understandable explanation of the timeless laws of social, political and economic freedom."
Judge Quentin Kopp (Ret.)
California State Senator, 1986-1998;
San Francisco Board of Supervisors, 1972-1986

"Income and Wealth"​
Waterside Productions (2021) – Author "David Parker Essays"
Testimonial: A Fascinating, Well-Researched Read — Offering the Solution to Our Current Troubled Economy!
"At a time when so many Americans are feeling the pain of our troubled economy, "Income and Wealth" by David Parker offers reason for hope and optimism. The author is a lifelong teacher, as the book is scholarly and well-documented in its advocacy of free market economics. Parker's book has encouraged me to reassess my own financial habits — and my tendency to look to the government for solutions. I only wish I had read "Income and Wealth" 20 or 30 years ago! Do yourself a favor and read it now!" – Tom Martin